T-02-04

Home Site Map - Techniques - Code and Drawings -
Structural Engineering

Keeping your local building department happy with a properly reinforced safe structure.
Proper structural engineering likely to be required
Required in 95% of cases
In my area (King County, Washington State, USA), in 95% of cases a formal structural engineering signoff is required to obtain a building permit. In practice most houses are enough out of the ordinary to need this, and certainly my house design is a lot out of the ordinary, so it definitely needs proper structural engineering. The structural engineering needs to be done by a structural engineer who is licensed for your area. It is not something that you can do yourself because you don't have a license.
Costs lots of money
Structural engineering will cost you something like $10,000 and possibly a much greater amount. I had a quote of $28,000. What's more, the company that quoted the $28,000 had rigid ideas about how it should be implemented that were incompatible with my planned implementation, eg they insisted on using steel rebar. I went with a company that was a much smaller operation but were flexible enough to do the structural engineering in the way I wanted, eg basalt rebar.
Depends a bit on your area seismic category
Each area has a seismic category from "A" to "E". The worst is "E", and "A" means very minor or unlikely. For some reason, the D category is split into two different categories. My area is "D1" which means I need to be careful with the design but at least it's not as bad as D2 or E.

What a structural engineer does
Lots of difficult calculations and a stamp
You will submit your house design to the structural engineer, ideally in AutoCAD format with lots of accurate detail. The drawings will show where you are planning to put the walls and where you want the windows and doors to be. You will also say that you are using ICF (Insulated Concrete Forms) to build the house. The structural engineer will do calculations to determine things such as how thick the concrete in the walls needs to be and where rebar needs to be placed in order to provide the required strength. They will take into account how wide the window span is and will calculate how much the concrete lintel formed above the opening will bend. When the drawings have been properly marked up with the structural requirement notes then the structural engineer will stamp the drawings to give his professional approval. That stamp from a licensed structural engineer will be accepted by the local county building office as part of obtaining a building permit.
Your structural engineer can add additional drawings of structural details to your AutoCAD drawing, but it is far better to have the structural engineer request that you draw the additional details. Not only will this hopefully reduce the fee, but it will also ensure that you really do understand what's being asked for. At the end of the day you need to understand it as it will be you that needs to implement it.
Local building codes
IRC + IBC + Local
Most counties use building codes derived from the IRC and IBC international building codes. There are various books available from Amazon that describe these codes. Local counties modify and add to these codes to produce the building codes that need to be met in your particular area. Things like the amount of earthquake activity and/or flooding susceptibility in your area are all taken into account when producing the local building codes. In my area, King County very helpfully provides a document that describes all the appropriate building codes in one place, and they kindly gave me a copy for free when I asked at their offices. When choosing a structural engineer you will want to get someone that is familiar with the building codes that apply in your area.
What to look for when choosing a structural engineer
Calculate rather than overkill
Doing all the calculations necessary for proper structural engineering is hard. Some engineers are better at doing this than others. Some not so good structural engineers will over specify the amount of rebar needed as a substitute for proper calculations. They might even specify things like big iron girders, even though a properly calculated reinforced concrete beam would work just as well. All of this overkill can really increase your costs. Properly calculated structures will have the appropriate safety margin built in. If a structural engineer is just throwing in extra rebar on the off chance, then you have to also wonder if their lack of calculation has left a weak spot somewhere else in the building. If you do see a case where it looks like the amount of rebar is excessive, it's not a bad idea to ask the structural engineer to show you his calculations that justify why there is so much.
Do it how you want it
You want a company that is prepared to do the structural engineering calculations around your proposed implementation rather than insisting on their own ideas about implementation.
Try to think like a structural engineer
Don't make things difficult
Hopefully when you drew up your house plans you at least tried to avoid doing anything that was too contentious from a structural point of view. You want to make sure you have concrete at all the corners of the building, rather than trying to do things such as wrap-around windows. Try to think structure yourself. Try to make sure you are at least happy that the stresses in the walls are nicely spread out, rather than all concentrated at a weak point. Obviously you will want windows and doors in your house, and that will mean that the weight of the house above will need to be routed via the walls on either side of the opening, but just try to think sympathetically about what you are asking those walls to do.
Be prepared to modify your plans
Even though you will have tried to design a house that works from a structural engineering point of view, it may well be that the actual structural engineer finds things about for example your window placement that makes things difficult. Difficult means extra construction cost. If you stick rigidly to the window placement then the structural engineer will probably be able to find a way to make it work, but it is likely to involve a lot more rebar and perhaps a few expensive steel beams. The more economical approach is to be prepared to adjust the position of the offending window or door to make things easier from a structural engineering viewpoint.
Prescriptive guidelines
HUD and Local
As well as performing all the necessary structural load calculations, your structural engineer may be influenced by the prescriptive methods that have already been established for ICF (Insulated Concrete Form) construction. The US government has an agency called HUD (Housing and Urban Development) and they have published a guideline document for building with ICF. It's available at http://www.huduser.org/portal/publications/destech/icf_2ed.html or you can search the web for a free copy. There are good examples at http://www.huduser.org/Publications/PDF/icf_2ed_app.pdf . HUD's Prescriptive Method was the first standard for ICF construction to seismic standards, and the International Building Code has now adopted HUD's recommendations. In my area, Washington State's building code now has prescriptive tables for ICF wall thickness and rebar schedules for seismic D areas (Western Washington).
Even with the guidelines, it is likely that your structural engineer will insist on calculating rebar placement themselves from first principals and it is likely they will require more rebar than given in the guidelines.
My structural engineering set of drawings
Here is the complete set of structural engineering drawings submitted for my house...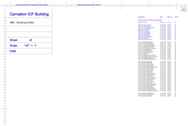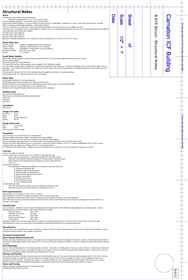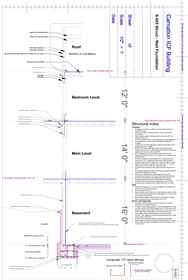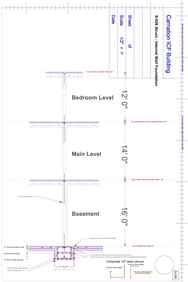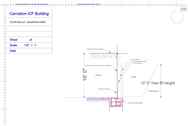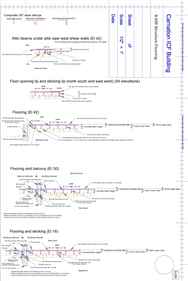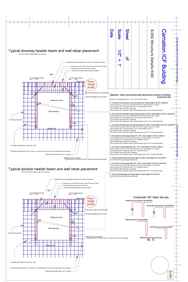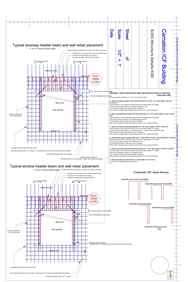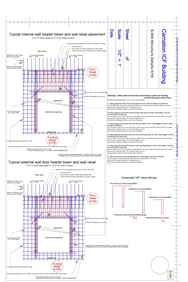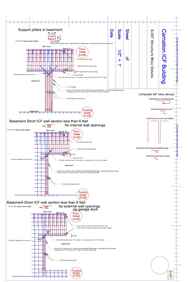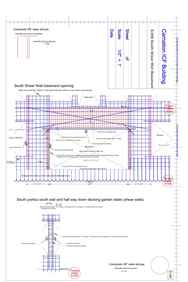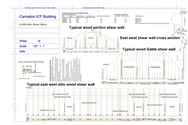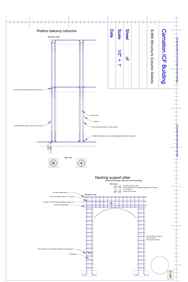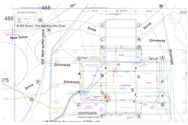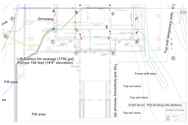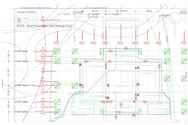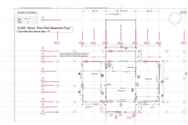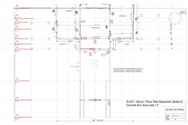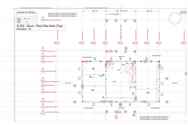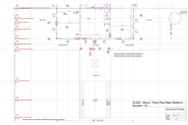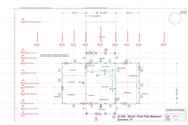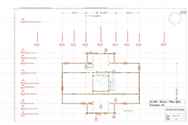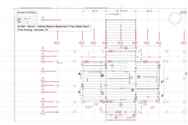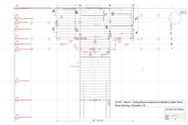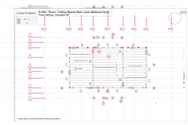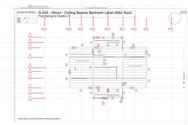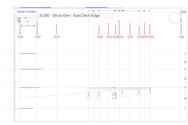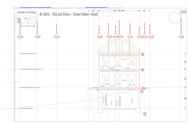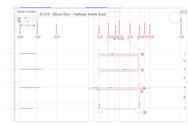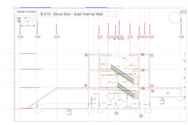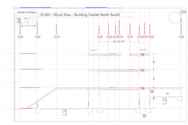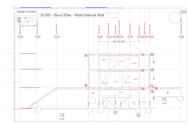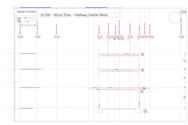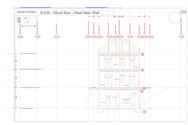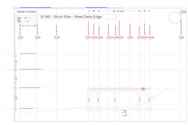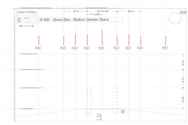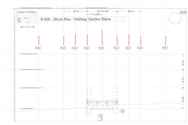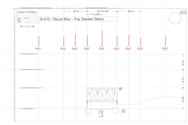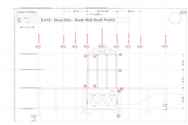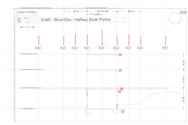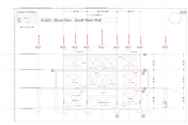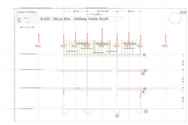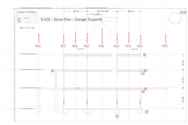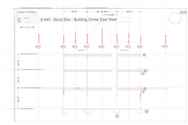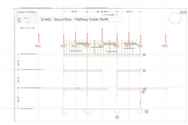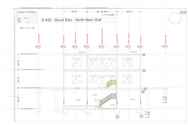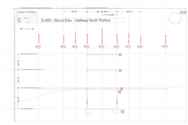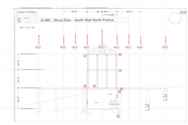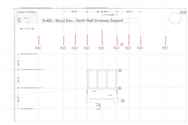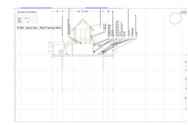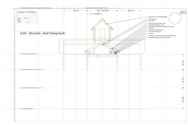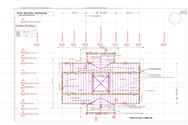 The drawing were done to comply with all the requirements determined in the calculations that the structural engineer did. His calculations are as follows...